KORMARINE 2023 Exhibitor Interview(E-Newsletter)
Author | hongxiang_admin |
September 15, 2023
Address: APEC 55, Haeundae-Gu, Busan 612-704
Korea address: 부산광역시 해운대구 APEC로 55
Date : OCT 24(TUE) – OCT 27(FRI)
Please introduce your company
Zhejiang Hongxiang Connector Co., Ltd. was established in 2006 with a registered capital of 5 million yuan. In 2018, it became a high-tech enterprise integrating R&D, production and sales. The company currently has more than 80 employees, including a professional sales team and workshop management team.
The company's main business is the worldwide sale of cable glands and accessories in a variety of materials. For more than ten years, we have provided high-quality products to thousands of customers, always pursuing the most cost-effective solutions. We pride ourselves on our professionalism, reliability and commitment to safety.
Over the years, we have cooperated with well-known companies such as Yutong Bus, Xiangtan Electromechanical, Philips, Apple, ABB, etc., and participated in cooperation with China's first aircraft carrier "Liaoning" in 2011. Our commitment to high-quality products has been recognized by the country recognized.
In our company, we firmly believe that product quality is the key to our development. Therefore, we have always adhered to the national standard quality management systems ISO9001 and IATF16949. In addition, we have obtained certifications such as CE, ROHS, RECAH, TUV, ATEX and IP68.
Our latest practical patent makes our products IP68 waterproof. In order to better serve our customers, we have a professional R&D team and a professional testing center to conduct strict testing on our products.
We are committed to professionalism, reliability and safety in every aspect of our business.
What brings you to KORMARINE 2023? And what are your expectations for this show?
It is the largest marine exhibition integrating domestic and foreign shipyards and shipowners. This is a great opportunity to meet them directly and provide information about our products. We hope to improve customer satisfaction through regular exhibitions like this. Therefore, we would never miss this opportunity to participate in the exhibition.
Please outline the products you plan to display and promote at the show
Brass cable glands

Our brass cable glands are designed to comply with international standards such as CE, ROHS and REACH. These strong yet lightweight products are reliable and versatile. They have a wide range of applications in a variety of industries, from oil and gas to pharmaceuticals, and from construction to mining.
JIS standard cable glands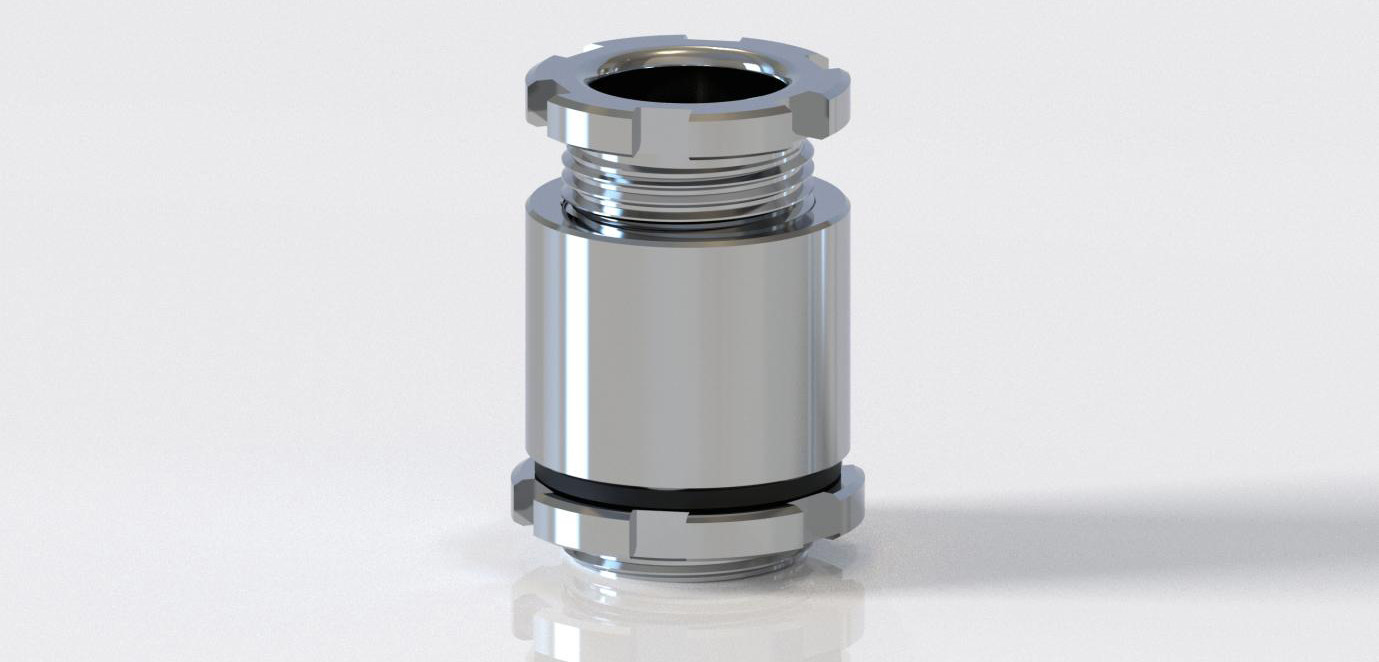 JIS standard cable glands feature IP68 or IP69 sealing, making them the best choice for weather sealing. JIS standard cable glands are widely used in underwater, shipbuilding, power and communication industries.
If you need waterproof cable glands, then marine cable glands are the way to go. Marine cable glands are made from high-quality materials to withstand the rigors of the ocean. This gland is specifically designed for use in harsh environments, such as offshore.
Explosion-proof cable gland: The ultimate protection for your cables explosion proof cable gland
Our products have a flame retardant rating of Vo (UL94) and are suitable for high temperatures and harsh environments. They can withstand static temperatures from -40°C to 100°C, as well as short-term temperatures up to 120°C.
All Hongxiang cable glands are made of nickel-plated brass or stainless steel. Our flameproof and explosion-proof cable glands have multiple certifications, so you only need to choose one product to cover multiple situations, including ExdⅡC Gb and UL.
Air vent cable glands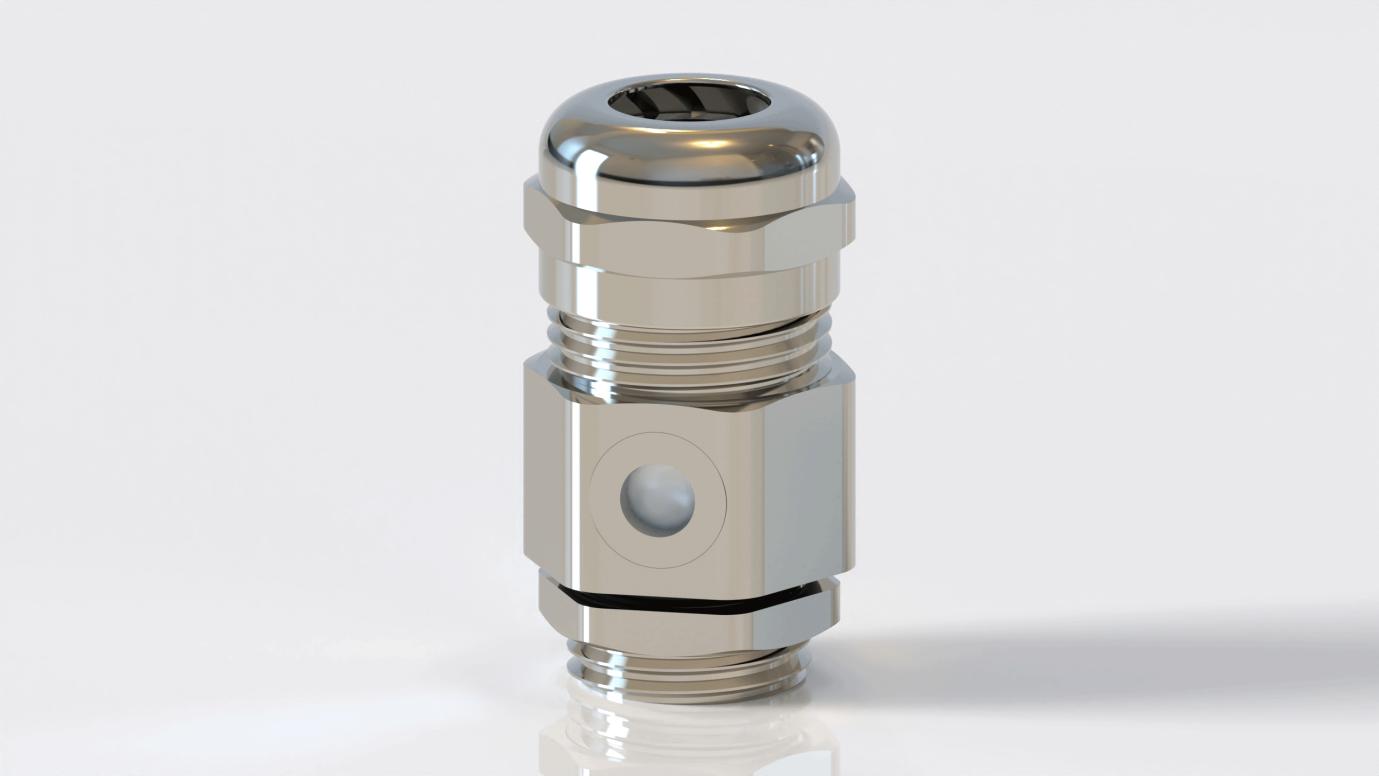 It is also known as a vented cable gland, it is a specialized device used in electrical or electronic installations where cables need to be sealed against dust, moisture or other contaminants while allowing airflow or ventilation. This helps maintain the integrity and reliability of cables and connected equipment and prevents damage or failure due to moisture, dust, or excessive heat.
Vented cable glands typically have a threaded body that mounts to an enclosure or cabinet, and a compression nut that tightens to create a seal around the cable. They may also have other features such as rubber or silicone gaskets, strain relief, or IP (Ingress Protection) ratings to provide further protection from dust, water, or other contaminants.
They are usually made of nickel-plated copper and are widely used in various industries. This design eliminates the need for customers to drill additional holes in the panel or housing, thus reducing costs.
Additionally, many metal cable glands are UL listed so customers can trust their efficacy and reliability. Common uses include control panel wiring, outdoor installation wiring, and connecting various cables within cabinets and enclosures.